By Dr. Carine Bonnist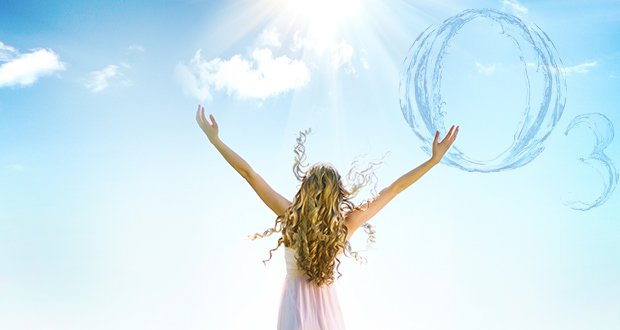 Most people I speak with have never heard of ozone therapy; they're only familiar with the type of ozone in the earth's atmosphere that gets somewhat of a bad rap.  Ozone gas as a therapy was first used in WWI to disinfect battle wounds.  Doctors in Germany have been using ozone therapy for over thirty years, but in the USA, as with many wonderful therapies, ozone has not been accepted as mainstream medicine because it hasn't gone through FDA testing (therapies that are not profitable will not be able to generate the amount of money needed to go through testing; since ozone gas is a natural substance, it can not be patented and sold through drug companies).  
Though the complete mechanisms of ozone are unknown, we know that ozone stimulates and stabilizes biological functions rather than suppressing them. Due to it's highly reactive molecular structure of three oxygen atoms, ozone readily induces the body's innate healing mechanisms AKA the immune system.  While ozone is considered an oxidant, in a small enough dose, ozone acts to stimulate the body's anti-oxidant systems that act to decrease oxidant stress, which is the concept of "like cures like".  A good way to understand this concept is by looking at vaccinations, which work on a stimulation model—the vaccine stimulates, modulates, or activates inherent biological systems capable of killing the offending organism.  
What's so great about decreasing oxidant stress?  Chronic degenerative disease and many acute diseases are primarily caused by oxidant stress due to a deficiency of anti-oxidant buffers, which damages cells and tissues.  Ozone therapy gets to the core of disease and aging by increasing the body's ability to utilize oxygen, increasing metabolism, and improving circulation.  Additionally, ozone attacks and removes disease-causing agents, including organisms that cause Lyme Disease.
Other factors that decrease the body's ability to utilize oxygen are nutritional deficiencies, sleep deprivation, hormonal deficiencies, thyroid imbalance, toxicity, infections, decreased methylation, stress, inflammation, and blood sugar dysregulation.  All of these things should be tested and treated in conjunction with ozone therapy.
To schedule a complimentary 15 minute consult with Dr. Bonnist, click here!
Social Share